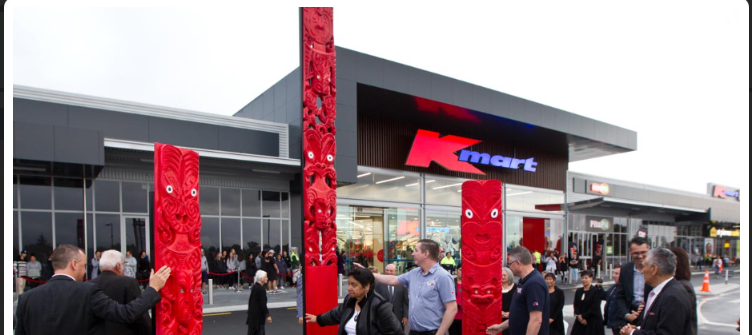 Who are we?
Hamilton-based, New Zealand Aluminium Cladding Specialist, supplies and installs most commercial cladding systems including aluminium cladding material such as Alpolic, Alucobond, Indurabond Fire Rated. Our services are spread over the following regions; Bay of Plenty, Waikato and Auckland. We also offer customisable CNC services for various materials and a CNC controlled routering service, as well as Aluminium Cladding cleaning, repair and maintenance services.
Mornè and Theresa Aucamp founded the company in 2017. The company name TMB Cladding Services Limited is a combination of the founder names; Theresa, Mornè and son Brendan (TMB).
Our logo "the shell with cladding panels" represents the hard-protective outer case of a building, its purpose is creating a protective covering. No shell is the same, and our challenge is to assist you to select the most attractive and appropriate "shell" for your building project.
Some of our achievements:
We have a couple of national NZ Business News publications that specifies our service delivery to some of our key customers:
We are proud to be associated with these companies and projects:
House of the Year Waikato Region 2020/21
2020 House of the year entrants - "Into the Future" Resene new home over $2 million and "Dark Horse" over $2 million (Regional Supreme Winner 2020).
https://houseoftheyear.co.nz/houses/list/#?year=2020&region=81102
https://issuu.com/bmedialtd/docs/waikato_2021
https://bmedia.co.nz/portfolio/house-of-the-year-regional-magazines-2020/
Business North Vol 20 Issue 2 May 2021 - Creating a thriving hub for Rototuna p.54 - 55
https://digitalpublications.online/waterfordpress/business-north-may-21/55/
Business North December 2017 - Hamilton Sudima Hotel
-
http://publications.waterfordpress.co.nz/business-north-dec-17/index.html#23
Waikato Business News - Duncan & Ebbett launch (page 1, 26-31) -
https://www.yumpu.com/en/document/read/59493480/waikato-business-news-october-november-2017
Waikato Business News - Origin Windows launch (page 32-35)
https://www.yumpu.com/en/document/read/62598275/waikato-business-news-march-april-2019
External Educational Review:
Our company has supported business management students with practical exprience as part of their qualification criteria, and received good external reviews from education providers in particual for our strategic and business plan strategy.
Internship Program with Waikato University
- Engineering Students. Our first Intership Engineering Student will start in November 2019 to February 2020. A closely monitored internship training program has been designed in cooperation with Waikato University, the student and workplace assessment criteria identified and a training plan outlined, main focus developmental areas will include Design/Construction and Health and Safety practices.
Our Team:
Mornè
https://www.linkedin.com/in/morne-aucamp-919763108/
Mornè has 26+- years' experience in the Building Sector, having worked for small, meduim to large companies, specialising in building and construction (commercial and residential), steel and reinforcing, civil (structural) and Aliminium Cladding solutions. He achieved an 4-year qualification in Building Science which formed a solid foundation.
16+ of his working years were within the Aluminium cladding solutions area, where he obtained specialised experience, skills and knowledge. Understanding all process stages including; sales/marketing, collaboration and partnership, design (AutoCAD), tenders/QS, planning & project management (large/small), fabrication and installation services, business & strategic management, Accounting and Finance Management. Personal strengths includes being strategic, building strong collaborative partnerships, time management, high attention to detail, construction business accumen and result driven/outcome focussed.
Theresa
https://www.linkedin.com/in/theresa-aucamp-71488426/
25+ years experience in Human Resources Organisational Development. Co-owner and stakeholder of TMB Cladding Services Limited.
Responsible for strategic planning, branding and marketing, Health and Safety, Finance and Account management, Operational Policies and Procedures, Legilation.
Brendan
Bachelor's Degree (Hons) in Civil Engineering and supports us on a part time basis with design, fabrication, operations. Shareholder.
Contractors and Employees:
Competent and experienced sub-contractors and employees are sourced to suit each project as required.
Lastly, we partner with our stakeholders to customise a tailor-made solution for each building project and has association with a team of highly skilled installers to ensure that quality work is delivered that suits your unique requirements.